>> Monday, September 21, 2009
I finally made it over to
SOWA
yesterday!
At first glance I thought it was going to be just another cute little craft fair, but after making it through a couple booths I realized it also has a HUGE area for antiques.

Crafts + Vintage Clothing + Antique everthing = I thought I had died an gone to heaven. Literally, I had that feeling you get as a child when you first enter the Magic Kingdom.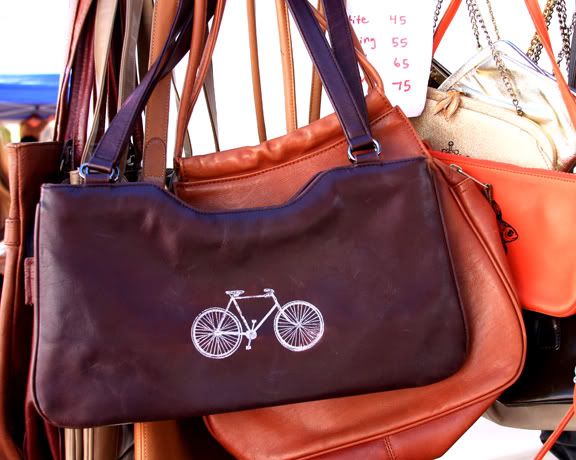 These bags were my favorite. So clever. Who knew hand stamping an old grandma bag could make it so cool again.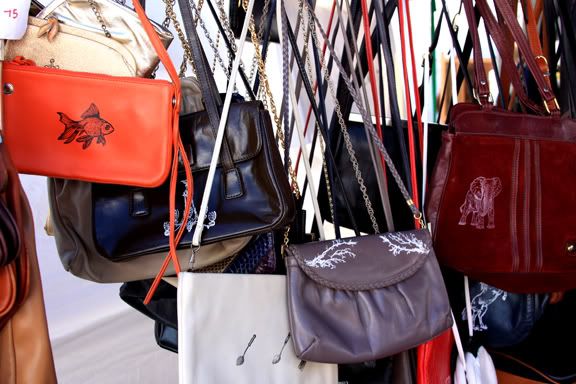 Shara Porter
These bags were cute, and very well made. I was pretending to shop, while I took mental notes
I loooove gloves. I was born in the wrong era. Wouldn't these be neat framed individually, with a cute scrapbooking paper background, hung around a little girl's room?
I love some fun headbands right now.


This booth really made me want to learn to knit better, so cute.

These were made from old sweaters. Cute/green idea.
G
.
The selection of vintage clothing was amazing.
Artifaktori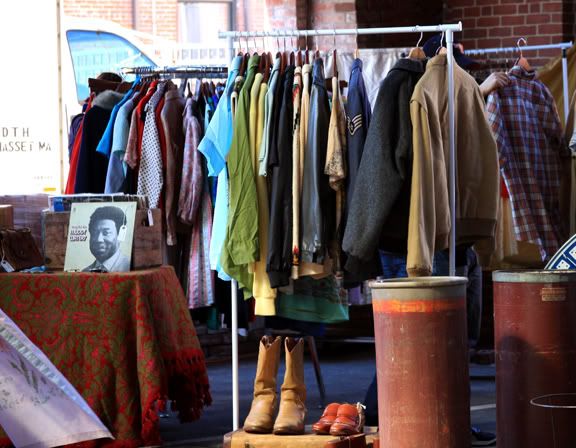 If Mr. Sabbe were not a polo and khakis type of guy, he would totally be getting this tie for his
Mod and also awesome.

Love the molded plastic and the wood coffee table at this booth. The vendor was also really nice. I forgot to see if he had a website.
Traditional and gorgeous.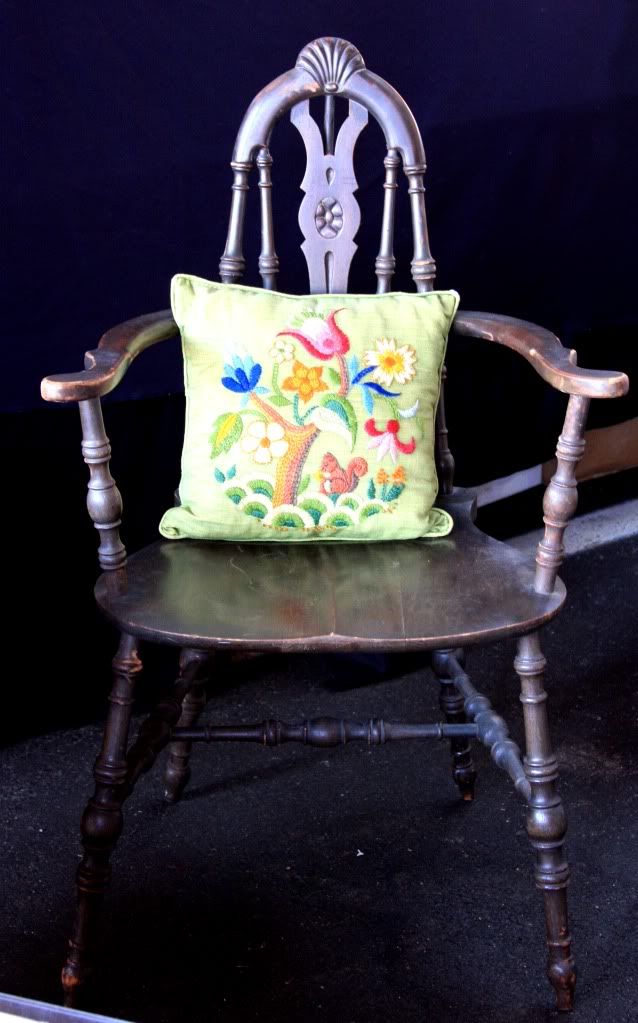 I loved these crate/box things. Wouldn't they be the coolest trays to sit on a large coffee table?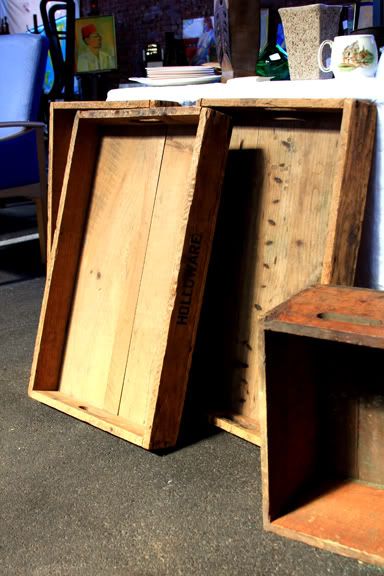 I have been searching for a cool umbrella holder to sit by our door. I liked this one.
And loved this one.
I want one of these one day. I'll sit it right next to a barcelona chair. The music from this one really set the vibe for the vintage scene.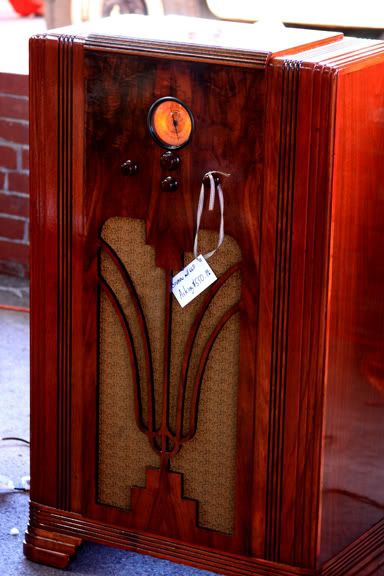 These lamps were awesome. I think the pair was only like $100. Also from Studio Twenty Two.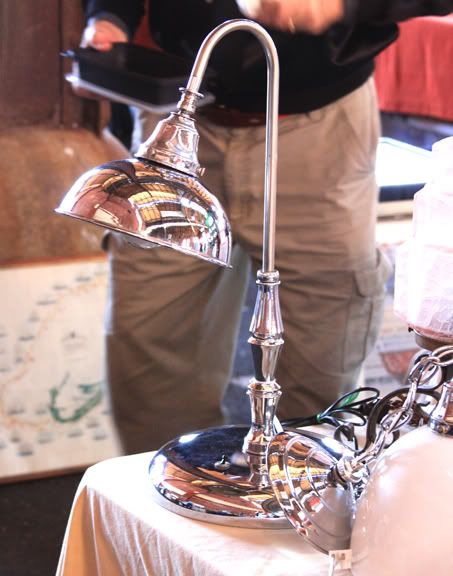 These two have some definate wall collage potential.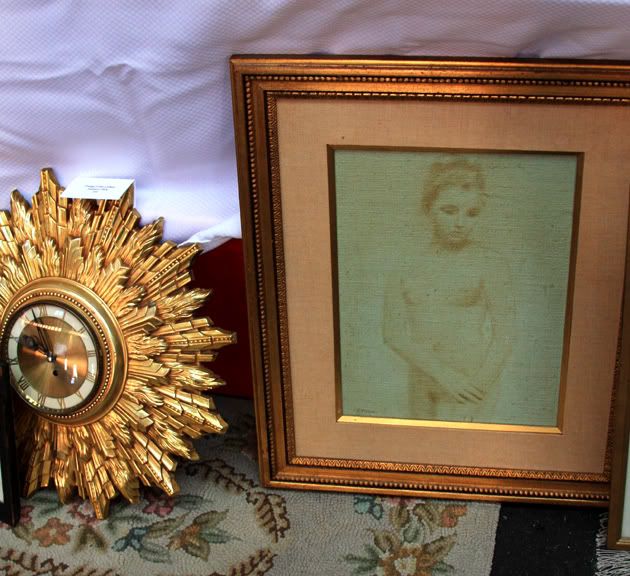 My dining room table needs this wood bowl.
And my FAVORITE vendor of the whole day was Jeannie Gavrish of
BlueTM
.
How gorgeous are these handmade pillows!

And Jeannie had the sweetest personality. If you are looking for great quality, unique pillows, you should check out her shop.
My first trip to SOWA was so much fun. The best part was it was only 3 blocks from my house. I can't wait to go back!